Pastor Steve Webb
Senior Pastor
Brother Steve was born and raised in Jefferson City, Mo, while he did not attend church as a child, he was convicted by God at age 29, during a sermon by Andy Stanley, of his need for Jesus Christ to be his personal Savior.  Steve submitted to preach and was licensed in 2006. He was Ordained in 2011.
Bro. Steve earned an Associate's degree in Electronics, a Bachelor of Science degree in computer science from Lincoln University in Jefferson City, MO. Then in 2014 he obtained a Master of Divinity degree from Mid-Western University in Kansas City, MO
In addition to serving as the Pastor of MSBC, Bro. Steve owns a small business doing Field Service work in the computer and networking industries. Brother Steve is also looking forward to a time when he can begin training again for completing a full Ironman Tri-Athlon.
Bro. Steve and his wife Deb have 6 married children, and 10 grandchildren. "Deb is the love of my life and I thank God for bringing her into my life. Deb is much more than my help meet, as she also assists in various aspects of our ministry."
"Deb and I were called to Main Street Baptist Church in 2018. We are so excited about the church family and their love for people and the community. It's wonderful to be part of a servant minded congregation filled with loving hearts and the Holy Spirit!  God is moving here and we are so thankful to be part of His work through Main Street Baptist Church"
Bro Steve's Life Verse
John 13:34-35 New International Version (NIV)
34 "A new command I give you: Love one another. As I have loved you, so you must love one another. 35 By this everyone will know that you are my disciples, if you love one another."
Deb's Life Verse
Jeremiah 29:11 New International Version (NIV)
11 For I know the plans I have for you," declares the Lord, "plans to prosper you and not to harm you, plans to give you hope and a future.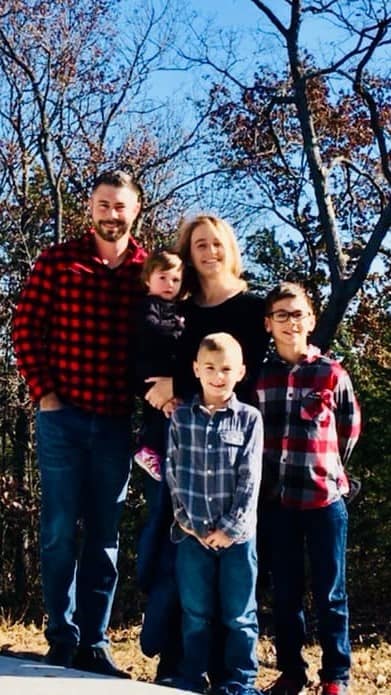 Brandon Less
Youth Pastor
Brandon has attended Main Street Baptist Church his whole life and began serving as the part-time Youth Pastor in 2011. He and his wife, Kari, have three kids Kolby, Noah and Ava.
Brandon gave his life to Christ at a very young age and continued being involved with church as he grew up. His family has always had a Christ centered home that helped mold him into the person he is today. In addition, to his family he has had amazing mentors throughout his journey. He has devoted his time to the youth of our church and wants to be involved in their lives as much as he can. He always makes himself available for the youth and wants to make sure they know that they can always come to church or to him for guidance. He and the youth have taken part in many activities and mission trips throughout his tenure with the church.
Most recently he took a group of youth to Texas to minister to children living at a Christian youth home. Brandon's goal as a youth pastor is to share the amazing word of God and lead the youth to love, know and accept Jesus Christ as their personal Lord and Savior.
Brandon is also a real estate agent for Remax of California. He enjoys hunting, fishing, playing golf, and coaching baseball, football and basketball. Most importantly Brandon's faith and family come first in his life. He loves spending time with his family.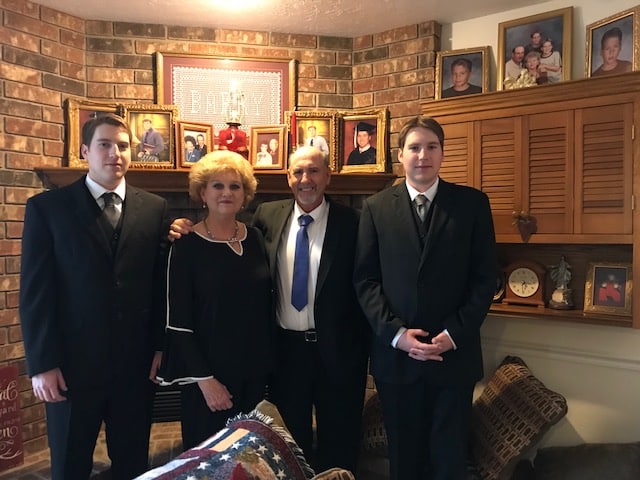 Peggy Barry
Pianist/Organist/Vocalist
Peggy Barry is the pianist/organist/vocalist for Main Street Baptist Church.  Peggy has been a Church musician since the age of 14 and has served at MSBC for the past 18 years.  Peggy and her husband Clyde have lived around the California area their entire lives.  They now reside in the city of California and have for the past 28 years.  Peggy and Clyde have been members of MSBC for 18 years, and prior to that they were members of the Methodist Church. Peggy works full
time at the Missouri Department of Conservation.  She and Clyde have twin sons, Josh (on the left) and Matt (on the right), who are using their biology/chemistry degrees at the Missouri State Health Laboratory as Laboratory Scientists.  They attend Freshwater Church in Jefferson and play guitar in the praise band there.  The boys have a heart for work in missions and go on more than one trip per year to a foreign country to preach God's word and spread the gospel.  Peggy also has a heart for missions and tries to participate whenever possible. Peggy's favorite Bible verse, Genesis 28:15 -" I am with you and will watch over you where ever you go, and I will bring you back to this land."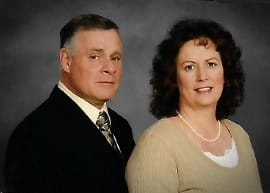 Lois Haile
Assistant Music Director
Lois describes herself as, "I'm just a country bumpkin."  She was born and raised on a farm around High Point with her 3 siblings. "My parents and grandparents taught me about God's love and serving others."  Lois met her husband, Gene Haile, in California  and they have been happily married for 39 years. "God has blessed us with 3 children and 6 grandchildren."Daughter,  Crystal Cook and husband David Cook, children  Lydia and Margaret.Son, Tony Haile and wife Christen Haile, children Isaac, Kinzie, and Luke. Daughter Jennifer Hopper and husband Kelly Hopper with new baby Thomas. "We moved to California area 35 years ago, when our children were very young. The church has been a large part of our lives in growing and serving the Lord."  Lois became the  assistant music director 3 years ago and does a fantastic job with anyone who has a heart to make a joyful noise.  "I believe music can touch our lives and encourage us in hard times." Our church does a blend of music to reach all ages. Lois's favorite verse is, "Thy word is a lamp unto my feet and a light unto my path." Psalm 119:105
Norm Weatherman
Custodian/Grounds Keeper
Norm and Linda Weatherman became members of Main Street Baptist Church in December 1983. They have 2 daughters Cindy and Rachel and are grandparents to Trenton Irey and Brayden Pearson. Norm is currently the custodian and grounds keeper here at Main Street.  Linda was our office secretary for 20+ years.  Linda and Norm also lead a Small Group Study on Monday evenings.  Norm is going on his 24th year here. The Weatherman's have lived in California for the past 43 years. Hobbies are gardening, photography and muscle cars. Norm also is the custodian and grounds keeper for the City of California and custodian for Lehman construction.
Amanda Carlyle
Substitute Pianist
Amanda Carlyle and her husband, Nate live in the California area with their 3 children, Ella, Ryland, and Attie. Amanda attended MSBC as a child with her family. She is a substitute pianist for MSBC as well as another Baptist church in the community.